Genuine UMF® Mānuka MonoFloral Honey 5+, 10+, 15+
Mānuka honey is known to have significant antibacterial properties. In order to express the total antibacterial properties of Mānuka honey, all genuine Mānuka honey is given a score called a Unique Mānuka Factor (UMF) score to indicate its antibacterial potency. This score is trademarked and considered to be a reliable measure of the antibacterial properties of Mānuka honey.
At Taylor Pass Honey, we take pride in our honey and want to ensure the highest quality.  That is why every jar of Taylor Pass Mānuka Honey is UMF® certified.
Our Mānuka honey carries the UMF® trademark. Only Mānuka honey carrying the UMF® trademark has been certified by an independent association giving consumers confidence that they are purchasing genuine Mānuka honey that has been harvested and packed in New Zealand.
UMF® 5+

UMF® 10+

UMF® 15+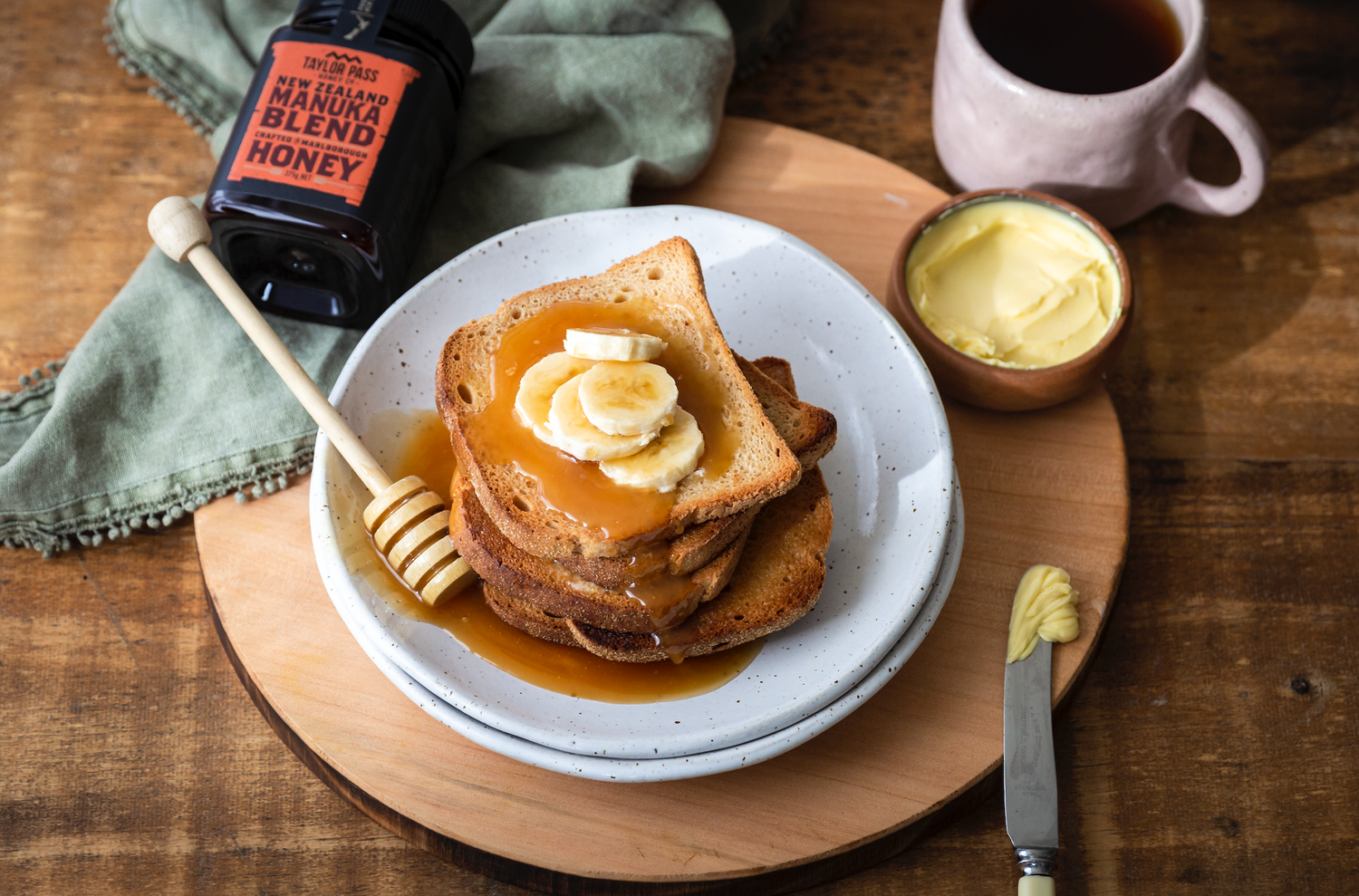 Mānuka Multifloral Blend
Mānuka Blend Honey is a delicious combination of Mānuka Honey with other rich New Zealand Bush Honey which is blended naturally by the bees. Mānuka Blend is a rich and creamy honey, carrying the distinctive flavour and aroma of Mānuka that lingers on the taste buds.
Creamed Clover
Harvested from White Clover, a pasture crop common throughout New Zealand. This delicious honey has lovely warm straw and floral aromas and a velvety texture – creamy and rich. The sweet flavours are balanced by a hint of dried herbs.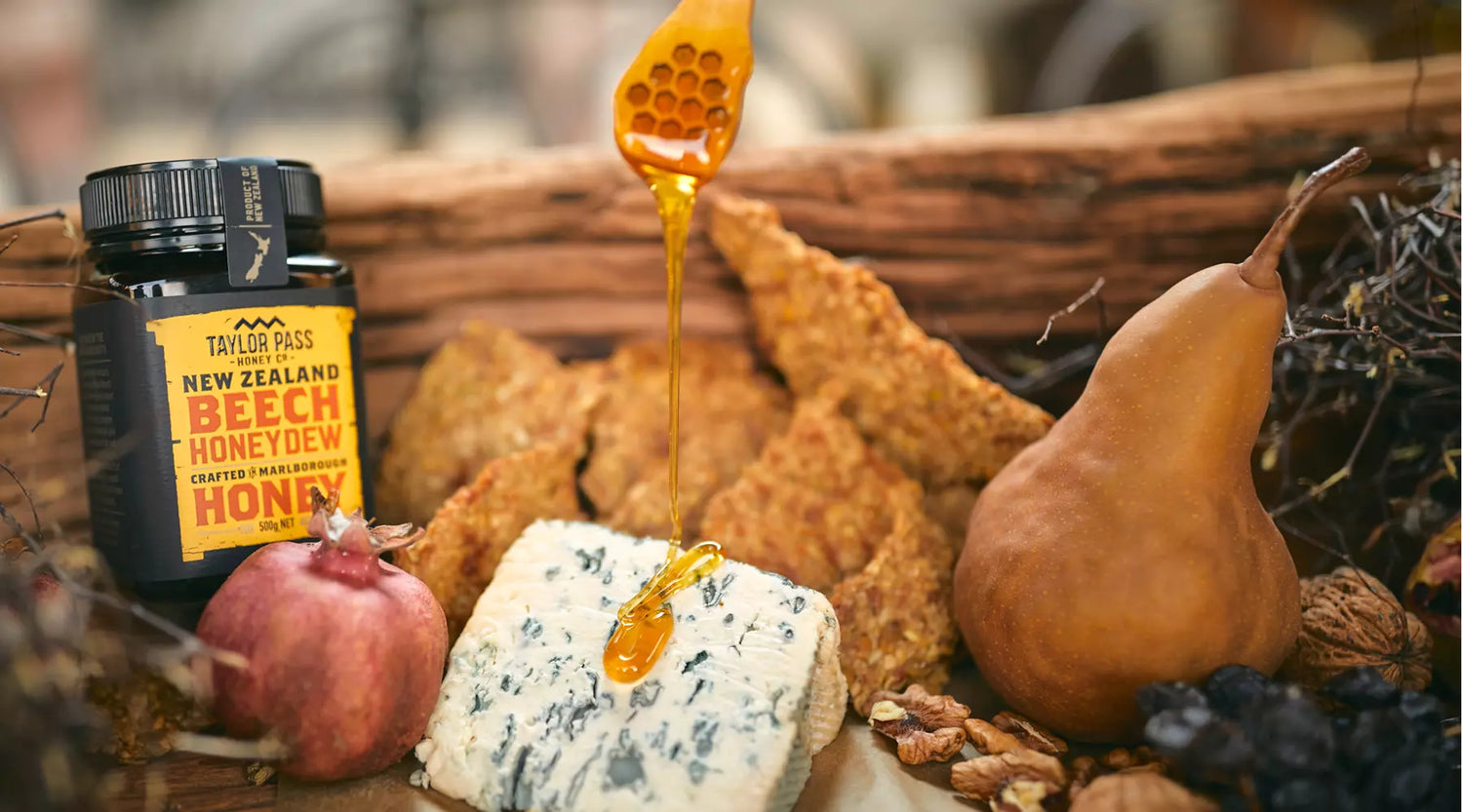 Honeydew
Collected from the bark of the Native Black Beech tree. Large stands of beech trees are found in remote areas of native forest in the South Island of New Zealand. This honey, though deliciously sweet also offers an almost savoury, meaty tang. Complex aromas and flavours give it a toasty character and an intensity that lingers.
Native Flower
Harvested from New Zealand Native Bush which is prominent throughout New Zealand resulting in a unique blend. Native Flower has intense classic honey aromas and a rich, velvety texture together with a slightly herbal flavour. Although sweet at first, this lovely honey finishes slightly drier than other styles.